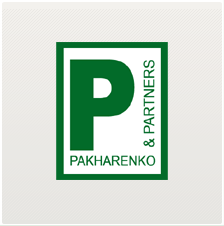 Established in 1992, soon after Ukraine became independent, Pakharenko & Partners is one of the key players among intellectual property and law firms in Central Europe with offices in Kyiv, Ukraine and London, UK.
During its 20-year history company's practice has been continuously expanding and evolving from an IP boutique to a full-service law firm. Having acquired a wealth of experience representing clients, including multinational corporations, coming from diverse industries, company provides exemplary services meeting specific needs of its clients and the expertise of its staffs who are uniquely versed in the areas of law covered by company's practice.
Pakharenko & Partners is committed to developing and maintaining enduring relationships with its clients and partners and to meeting and exceeding their expectations.
Over the years, the company and its Partners have been keeping the top positions in IP work in Ukraine according to rankings of some major national and international professional surveys to include the Managing Intellectual Property Magazine's IP Surveys, the Chambers Global and Chambers Europe Guides, the World Trademark Review 1000 and the Legal 500 EMEA. Recent awards of the firm also include the nomination of the Winner of the Intellectual Property Firm of the Year Award in Ukraine at the Corporate INTL Magazine 2010 and 2011 Global Awards and the nomination of one of the Top 50 Leading Law Firms at the Ukrainian edition "Yuridicheskaya Praktika" ("Law Practice").
In 2012 Pakharenko & Partners also became the winner of the "Yuridicheskaya Praktika" Legal Awards in the nomination "Law Firm of the Year in the Field of Intellectual Property".
Today the company employs a staff of 61 people including 8 Patent Attorneys, 24 Attorneys-at-Law and 22 patent and trademark specialist with diverse backgrounds and practices.