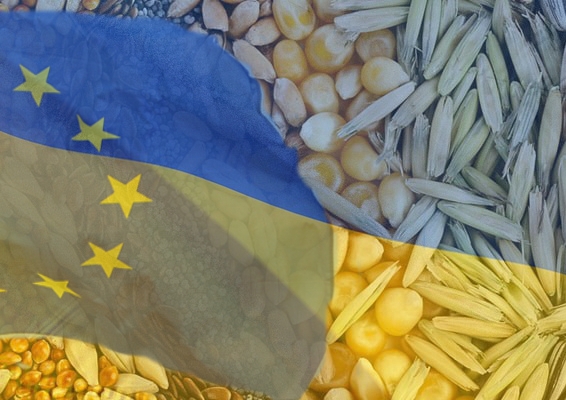 The European Parliament Committee on Agriculture and Rural Development (AGRI) supported the recognition of equivalence of cereal seeds, maize and sorghum seeds from Ukraine. The corresponding decision was voted at the meeting on September 22, 2020. Voting results of the committee's MEPs: For - 31, Against - 12, Abstention - 5.
This decision of the AGRI committee paves the way for the document to be submitted to the plenary of the entire European Parliament, which currently can be expected for October, being the last step, which finalizes the recognition of the equivalence and allows the export of seed-producing crops of cereals, maize and sorghum to the EU.
Siuzana Grygorenko, Executive Director of Seed Association of Ukraine, confirmed that, finally, now we have got the green light for voting at the session of the European Parliament, and for the final decision. After many years of procedure, Ukraine may soon receive an EU decision on the seed equivalence. "Despite the fact that 2020 turned out to be a rather difficult year in many aspects, the review of the issue of recognition of the equivalence of Ukrainian seeds in the EU has finally moved on. In the winter, the first news began to arrive that the Europeans would soon start the legislative procedure - and on April 7 the European Commission published a draft decision. After that, our issue successfully passed the procedure of public hearings in the EU, and now - review in the committee.
17.09.20, right before the Committee's meeting, Seed Association of Ukraine and Euroseeds sent a joint letter to Norbert Lins, Chair of the AGRI committee, asking to support Ukraine and finalise the procedure.
21.09.20 - review of the list of amendments to the draft decision regarding Ukraine, all comments were rejected;
22.09.20 - voting to adopt the decision for its further passing to the EU Parliament Plenary.
The voting results are available via the link: https://www.europarl.europa.eu/cmsdata/211591/AGRI%20VOTE%20Ukraine%2021092020%20(final%20votes).pdf ».
"The key aspect is the cooperation of Ukrainian and European institutions, support and persistence of the Mission of Ukraine to the EU, as well as the understanding of the Ministry of Economy and the Deputy Minister - T. Kachka. For our part, we, as Seed Association of Ukraine, have done and are doing everything possible to successfully pass all stages of the procedure.
We engaged our friendly national associations from the EU countries to take part in public discussions of the draft proposal on the Ukrainian equivalence, together and with the assistance of the Euroseeds (European Seed Association), to which we belong as the only representative from Ukraine, we sent letters to members of the AGRI Committee of the European Parliament calling for support for the draft on the seed equivalence. All actions were coordinated with the Ukrainian authorities, and, in particular, with the Mission of Ukraine to the EU".