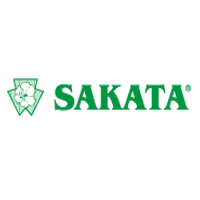 Based on the results of the meeting of the Board of Seed Association of Ukraine, held in Kyiv on December 12, 2018, Sakata Vegetables Europe was admitted to the ranks of the Association. The company was granted with the status of an associate member. Presently, Sakata does not have its own office in Ukraine and the company operating activities in the country are conducted by official representatives and distributors. The company has shown its interest in joining Seed Association of Ukraine based on its work in the newly formed Vegetable Committee of the Association. Sakata Vegetables Europe was active in both preparatory work and committee meetings.
Sakata Vegetables Europe is a subsidiary of Sakata Seed Corporation (Japan) and is responsible for the development and expansion of the activities across the EMEA area. With our wide array of vegetable seeds, we want to create a confidence-based relationship with our customers, working to our age old motto of Quality, Reliability and Service. Our head office is located in Uchaud, Gard, France. The company is a team of more than 100 workers. A world-leader in the field of Broccoli, SAKATA is also a key player in the market for cabbages, cauliflowers, carrots, tomatoes, peppers, watermelons and melons, to name a few.
Seed Association of Ukraine welcomes Sakata Vegetables Europe's accession and wishes successful cooperation. The Association is always open to companies that have chosen a policy of reliability, transparency, and efficiency in the agricultural market of Ukraine.