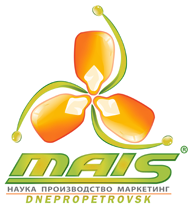 Company with 100% domestic private funds was established in 1992. Stages of development of the company in many ways can be compared to the modern history of the young Ukrainian state, where improvements are achieved with clear strategic plans, an innovative initiative, personal responsibility for quality products.
The company owns 36 high-productive maize hybrids registered in Ukraine and CIS countries. Official testing of hybrids has been started in the European Union. Effectiveness is based on carrying out large-scale breeding studies in different climatic conditions, the effective use of its own genetic stock. Breeding products of the company are distinguished by high adaptability of the genotype to aggressive environmental conditions: drought resistance, heat resistance, cold resistance, tolerance to pests and pathogens, simplicity to the natural fertility of soils
Seeds are produced on three of its own seed plants with total seasonal capacity of 12 thousand tone. In 2010, the plant put into operation modern equipment of known global brands. The size of employees is 235 people., including involved in research - 51.