On March 29, 2018, Seed Association of Ukraine was awarded with a Diploma of the First Ukrainian Award "The best GR-specialist of the year", winning in the category "The Most Effective Industry Specific Association of the Year".
The award is an indicator that the winner acts exclusively within the framework of ethical rules, correct communications, public representation and industry development; and that it has also achieved significant success in the field of Government Relations. Furthermore, it was the first time when agricultural lobbying organizations were awarded.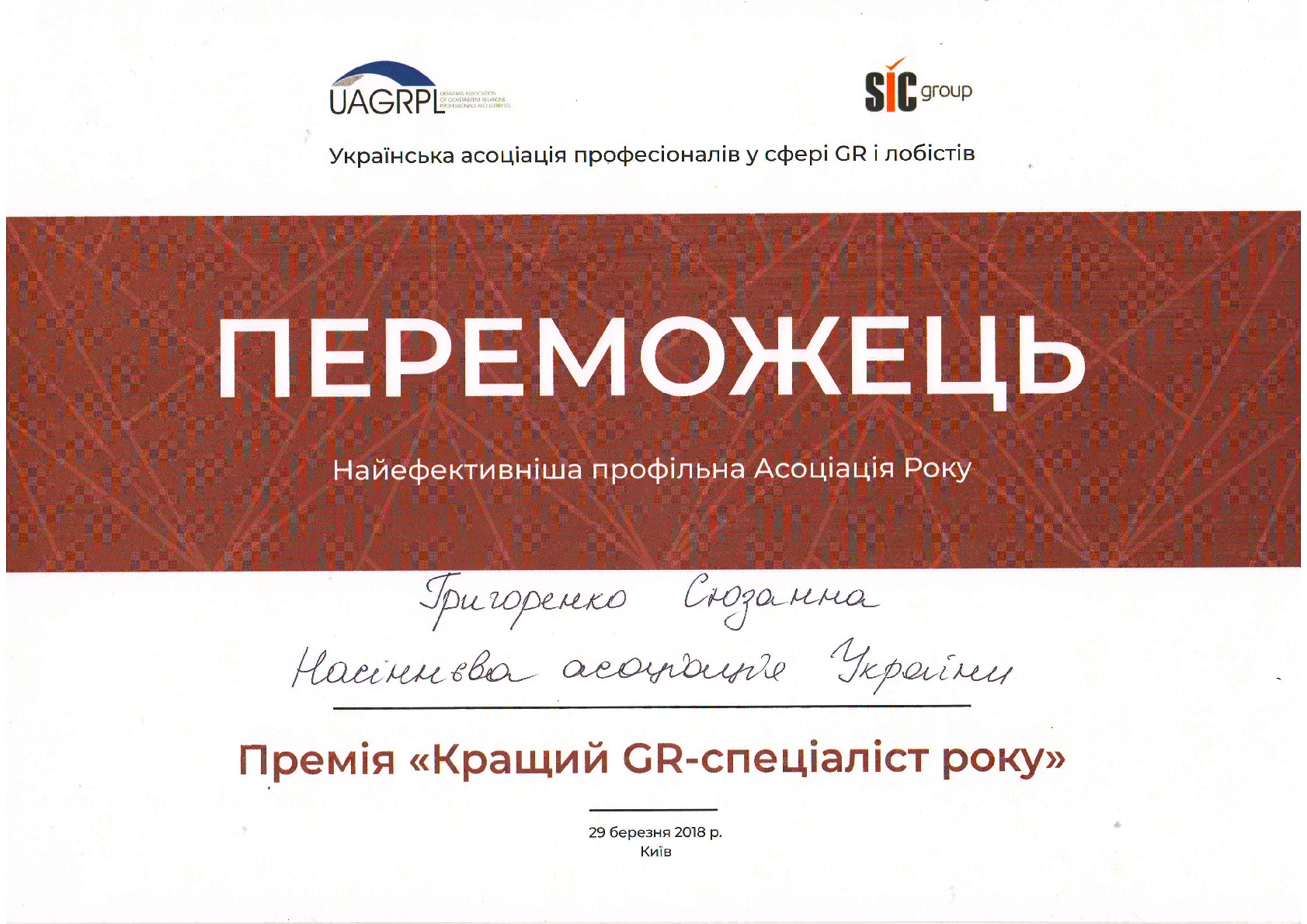 The Prize for winning in the category was presented to the representatives of Seed Association of Ukraine at the awarding ceremony "The best GR-specialist of the year", which was conducted by Ukrainian Association of Government Relations Professionals and Lobbyists.