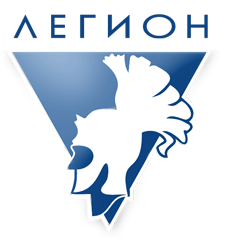 Seed Association of Ukraine is pleased to welcome a new member – "Company Legion-Agro" LLC, joining its ranks.
On the 13th of September, 2019, a meeting of the Board was held, at which the company's application for membership in the Association was reviewed. In accordance with the results of the voting, the Board Members unanimously supported the accession of the "Company Legion-Agro" firm to Seed Association of Ukraine.
"Company Legion-Agro" LLC – is an enterprise from Cherkasy, whose scope of activities focused on two areas: production of chemical agents (in particular, ones used for agricultural purposes, such as dyes/ seed paints), as well as registration and approbation of new varieties of peanuts. The company aims to renew the production of this niche crop in Ukraine. In the nearest time, 4 varieties of peanuts will be registered, while the company's portfolio will grow every year.
Seed Association of Ukraine is sincerely grateful to the "Company Legion-Agro" firm for the trust and accession to the organization, and wishes successful cooperation. The Association is always open to companies that have chosen a policy of reliability, transparency, and efficiency in the agricultural market of Ukraine.