"Euralis Semence" is a  part of the French agricultural group "Euralis" which was founded in South West France in 1936. The main activities of the group are:
- Production of seed, breeding and research activities
- Trader operation of commodity grain.
- Food production.
Unit for the seeds production within the "Euralis" has been working since 1950 and is one of the strategic activities. There is a breeding and seed production of maize, sunflower, winter and spring rape, grain sorghum and soybeans.
Products of LLC "Euralis Semence" in Ukraine has been known since the 1990s under the trademark "Rustica".
Since 2006, "Euralis Semence" has been represented in Ukraine by two its own companies:
- LLC "Euralis Semence Ukraine", a company that conducts business and marketing activities,
- Seed plant in Cherkasy  LLC "Cherlys" which produces seeds for the market of Ukraine and for export to Russia, Belarus and other countries.
Already in 1900, KWS became the leader in world trade in sugar beet seeds and began to establish subsidiaries. In Ukraine KWS built its first plant seed in 1905, known as Vinnitsa seed plant.
In 2001 the subsidiary LLC "KWS-Ukraine" was founded, which provides seed production, marketing and agro services. KWS offers 13 hybrids of sugar beet, 20 maize hybrids and high-performance of hybrid of sunflower, fodder beet, winter rape, rye, spring barley varieties and potatoes to Ukrainian producers.
Hybrids and varieties of KWS are adapted to soil and climatic conditions of Ukraine, in particular moisture and heat insuring of specific stress agents, phytosanitary, entomological situation in different regions of cultivation.
KWS provides the Ukrainian market with unique seed of sugar beet, sunflower, oilseed rape and barley grown in South-Western parts of Europe and made on the modern seed plant in Einbeck and other plants in Europe
Seeds of maize and partly sunflower are bred in Ukraine under the supervision of KWS specialists. Whereas the original seed of parent components imported from Germany is used. Recently, in 2008, the company KWS built maize seed plant in Ukraine.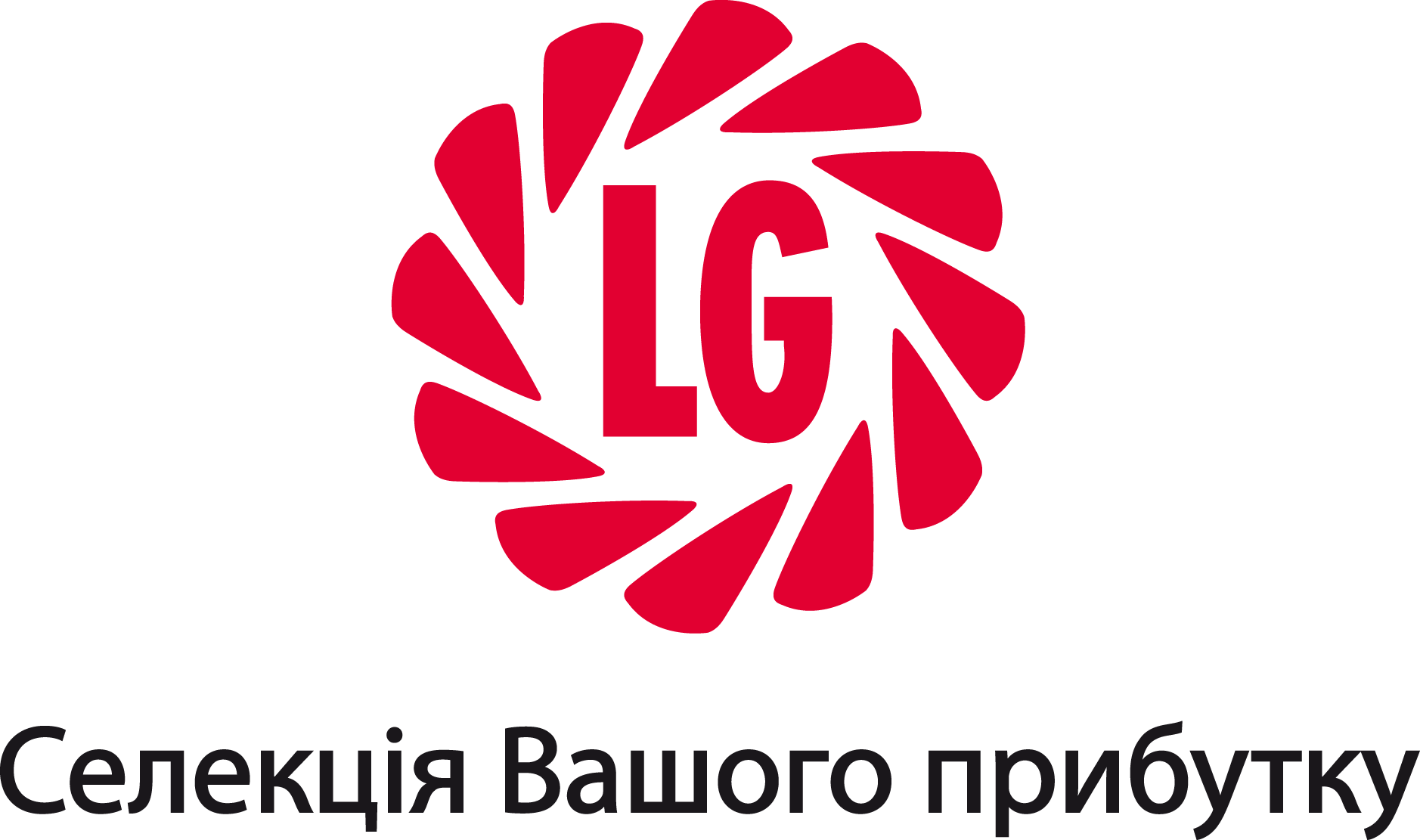 Limited liability company "Limagrain Ukraine" was founded on 24th October 2008. The founder is company Limagrain Europe S.A. (France).  
The Company is a member of the world's leading seed group of companies Limagrain, which has subsidiaries or branches in 38 countries with total staff of over 7200 people, including more than 1,400 breeders or researchers. The main activities are breeding and seed production of field and vegetable crops. In addition, a group of companies has leading positions in the food industry, particularly in the manufacture of bakery products and ingredients. In 2009, the annual funding of research and breeding work in the group reached €633million.
The main activities of LLC "Limagrain Ukraine" are:
 1 - Wholesale trade of seeds
2 - seed production in Ukraine
3 - export and import of seeds
4 - providing services for foreign companies conducting business in Ukraine, including investment in Ukraine, registration of new seed varieties, exporting seeds from Ukraine to other countries, including Russia, Kazakhstan, Belarus and others.
While providing relevant opportunity at the legislative level in Ukraine, the company plans to conduct the  breeding work in Ukraine with corresponding investments.

LLC "Maisadour Semences Ukraine"
"Maisadour Semences Ukraine" was founded by French cooperative Maisadour in November 2007 to promote agricultural activities in Eastern Europe. Priority areas are growing grain and industrial crops and seed production.
The main objective of "Maisadour Semences" in Ukraine is an offer of adapted hybrids in terms of agronomy, which are made in accordance to local soil and climatic conditions that will optimize economic results of management.
In Mogilev of Tsarychansk district of Dnepropetrovsk region, French association "Maisadour Semences" has built the most modern seed plant in Europe. Using the most modern equipment available on the market, the company dries, calibrates and processes seeds. This is modern complex of powerful agricultural production and storage of grain "Maisadour Semences Ukraine."
European level, full biological treatment, compliance with all appropriate regulations and permitions allow people to work efficiently and fast. The plant has created more than 100 permanent jobs. Cooperation with the French company "Maisadour Semence" comes up to the most optimistic hopes and expectations not only in the Dnipropetrovsk region, but also in Ukraine.
Monsanto is one of the world's leading companies focused on sustainable agricultural solutions. We discover and deliver innovative agricultural products and integrated solutions that support the farmers who feed, fuel and clothe our world.
Monsanto Company is a multinational Fortune 500 company with Headquarters in St. Louis, Missouri, United States. We employ more than 20,000 people at 404 facilities in 66 countries.
The main crops for which we supply varietal seeds and hybrids are corn, soybeans, cotton, canola and vegetables. Every year Monsanto invests more than $1.2 billion in research and development, with a clear focus on sustainable intensification of food production.
Monsanto was the first foreign company to sign the contract for supply of plant protection products to Ukraine in 1991. Monsanto opened its office in Kyiv in 1992.
Monsanto produces in Ukraine and imports to Ukraine only quality and high yielding rapeseed and corn seeds of traditional breeding. Fully complying with Ukrainian legislation, Monsanto does not sell any genetically modified products in the country. Monsanto rapeseed and corn seeds are represented in Ukraine under the Dekalb brand, vegetable seeds under the Seminis brand, and crop protection chemicals under the Roundup and Harness brands.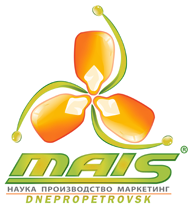 Research and Production Farm "Company" Mais"
Company with 100% domestic private funds was established in 1992. Stages of development of the company in many ways can be compared to the modern history of the young Ukrainian state, where improvements are achieved with clear strategic plans, an innovative initiative, personal responsibility for quality products.
The company owns 36 high-productive maize hybrids registered in Ukraine and CIS countries. Official testing of hybrids has been started in the European Union. Effectiveness is based on carrying out large-scale breeding studies in different climatic conditions, the effective use of its own genetic stock. Breeding products of the company are distinguished by high adaptability of the genotype to aggressive environmental conditions: drought resistance, heat resistance, cold resistance, tolerance to pests and pathogens, simplicity to the natural fertility of soils
Seeds are produced on three of its own seed plants with total seasonal capacity of 12 thousand tone. In 2010, the plant put into operation modern equipment of known global brands. The size of employees is 235 people., including involved in research - 51.
 LLC "Pioneer Seeds of Ukraine" is a part of "Pioneer Hi-Bred International, Inc.." which is a part of the company "DuPont" (headquartered in Des Moines, Iowa). It is the world leader in developing and supplying of advanced plant genetics, it provides farmers with high quality seeds in more than 90 countries. "Pioneer" provides producers with agronomic support and services to help them increase their productivity and profitability; seeks to develop a system of sustainable agriculture worldwide.
 The company "Pioneer" started its activities in the Soviet Union in the 1970th.
In 1986, "Pioneer" officially started business in the USSR with the research plots which were established in Chernihiv region and neighboring Russia.
In 1998, "Pioneer" opened its representative office in Kiev and began the work on testing of new hybrids of maize and sunflower. In 2001, the company "Pioneer Seeds of Ukraine" was registered.
On August 27th, 2010, the company "Pioneer" officially announced the opening of a fully functional research center in the village Lyubartsi (Kiev region).

LLC "SYNGENTA"
Recently the construction of the seed plant on sunflower seeds processing was completed and LLC "Syngenta" is a representative of "Syngenta" in Ukraine which operates in over 90 countries, it employs more than 25,000 employees. It was founded in 2000 and it has inherited the achievements and traditions of strong companies like Novartis Agribusiness and Zeneca Agrochemicals, "Syngenta" has become a leading company in the global agrochemical market, aimed at ensuring sustainable agriculture through innovative research and technology, investing in research and development about 1 billion US dollars annually.
Today the company "Syngenta" is represented in Ukraine by a wide range of seed and agrochemical products for the most demanding needs of farmers by implementing high-performance seed sunflower, maize, winter rape, sugar beet, sorghum silage, vegetable seeds and flower offering were the most balanced portfolio of selection of crop products. 
Limited liability company "RAGT Semences-Ukraine" was created in 2010. The founder of the company is RAGT Semences (France).
RAGT Semences was founded in 1919. The Company has 18 branches and more than 1000 highly qualified employees only in Europe.
The Company is an integral part of one of the world leaders in the field of seed production RAGT. In its European assets the company has 19 research stations, 6 factories, 24 kinds of breeding crops, 235 commercial varieties of seeds and 2500000 hectares of sown area with RAGT genetics. The main crops produced by RAGT are corn, sunflower, sorghum, canola and forage grasses.