Since 2002, LLC "Agroscope Ukraine" has been developing steadily and fast as one of the most successful, professional and dynamic national distributors of crop and seed  protection products, and plant nutrition systems from leading manufacturers, whose names are a guarantee of quality.
Mission of LLC "Agroscope Ukraine" consists of development and implementation of the effective solutions and innovations in agricultural technology thereby contributing to the progressive development of agro-industrial sector of Ukraine.
Philosophy of the company offers our partners modern technology and consulting support throughout the period of crop growing. It has six certified warehouses in Ternopil, Khmelnitsky, Cherkasy, Uman, Kharkov, Nikolaev, its own fleet of freight transport, that helps to ensure fast and accurate order delivery and to provide safe custody of clients' goods in certified warehouses of the company.
During 2002-2011 the company has been demonstrating solid financial performance and increasing the potential for development, gradually gaining leadership in the distribution in the agricultural sector of Ukraine.

"Eridon"
The main activity of the company, based in 1993, is selling all the necessary means of production for agriculture:
Plant protection
Seeds of Field Crops
Fertilizer
Combined and supplement feeds
Agencies and network of regional warehouses of the company are presented throughout Ukraine.
Economies are served by highly qualified professionals who provide advice on various aspects of the technologies of agricultural cultures.
More than 5,000 households cooperate with our company and, according to market analysis, company "Eridon" is the largest company in Ukraine with the distribution of plant protection products, imported seeds and fertilizers. Obligations compliance, a wide range of products and logistics efficiency allow us to expand customer base each year.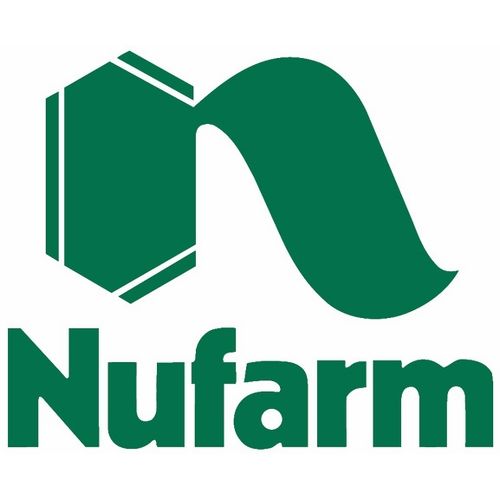 Nuseed Ukraine (Nufarm, llc)
Nufarm Limited is one of the world's leading crop protection and specialist seeds companies. We produce products to help farmers protect their crops against damage caused by weeds, pests and disease.
With manufacturing and marketing operations based in Australia, New Zealand, Asia, Europe and the Americas, Nufarm employs more than 3,400 people, all of whom make a vital contribution to the company's reputation for quality products, innovation and first class marketing and technical support.
Nufarm is listed on the Australian Stock Exchange (symbol NUF) and its head office is located at Laverton in Melbourne.
LLC "Hazera Ukraine" (previously known as LLC "Nickerson-Zwaan Ukraine")
Hazera is a global leader in the seed industry. Hazera brings expertise commitment and support, combining decades of experience with state-of-the-art technology. Hazera breeds, develops, produces and markets varieties and seeds in a wide range of vegetable crops around the world.
Hazera's headquarters are situated in Israel and in The Netherlands, with subsidiaries in twelve countries and an extensive distribution network  providing services in over 100 additional markets. This worldwide presence enables us to be close to our customers. It allows us to offer technical support and to anticipate and respond to local needs by creating varieties that fit specific climates.

The world-known breeding and seed company Rijk Zwaan began its activity in Ukraine in 1998 and in 2000 a subsidiary Rijk Zwaan Ukraine LLC was opened. Today it is an international company engaged in breeding and seed production of vegetable crops, it is focused on developing high quality varieties and hybrids for enterprises professionally engaged in vegetable farming. Company's seed is for industrial cultivation in protected and open ground.
Rijk Zwaan has 10 large breeding stations located in different climatic zones of the world and it is one of the five leading companies specializing in breeding and seed production of vegetables.
Rijk Zwaan Ukraine LLC is the market leader in vegetable seeds; high quality service and support of manufacturers; a wide range of vegetable seeds; modern production technology of vegetables adapted to different soil and climatic and economic conditions; cooperation with the main vegetable market participants (producers, processing companies, wholesale and retail trade); training and exchange of experience at the international level.

The German company "NORDDEUTSCHE PFLANZENZUCHT HANS-GEORG LEMBKE KG" has been running its activity in Ukraine for the last 20 years. Since 1998, the interests of the company are officially represented by officially registered office of the company.
The main activities of the NPZ-Lembke are breeding and production of high quality seed of spring and winter rape, peas, cereal and forage crops.
In Ukraine, NPZ-Lembke actively sells hybrids of spring and winter rapeseeds through a network of official distributors. In addition to selling seeds, employees of NPZ-Lembke are involved in initiation of their own experiments in order to adapt breeding material to the climate of Ukraine, along with usage of various means of technology rape cultivation and providing appropriate recommendations to farmers.
Also, NPZ-Lembke in cooperation with the leading farmers of Ukraine carries out the licensed production of winter and spring wheat, winter barley, peas and forage grasses.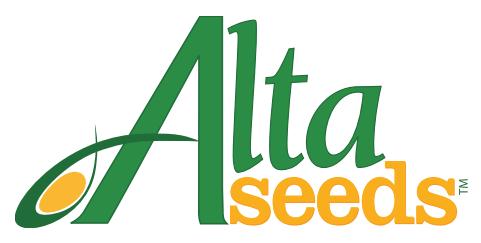 Company
Advanta Seeds International
is an international company, one of the world leaders in production of sunflower seeds, sorghum (all directions of use), rape, corn, rice, cotton, vegetables and other crops.
Production and breeding centers are located in every continent of the planet. Branches of continental level are in Argentina, Australia, USA, India, Thailand, France, China and other countries. Central officeis in India (Haydarabarad).
The company has its own breeding programs of such important crops for Ukraine as sunflower, grain and forage sorghum, rape, maize and it has hybrids of these crops adapted to the climate conditions of Ukraine.
 Established in 1992, soon after Ukraine became independent, Pakharenko & Partners is one of the key players among intellectual property and law firms in Central Europe with offices in Kyiv, Ukraine and London, UK.
During its 20-year history company's practice has been continuously expanding and evolving from an IP boutique to a full-service law firm. Having acquired a wealth of experience representing clients, including multinational corporations, coming from diverse industries, company provides exemplary services meeting specific needs of its clients and the expertise of its staffs who are uniquely versed in the areas of law covered by company's practice.
Pakharenko & Partners is committed to developing and maintaining enduring relationships with its clients and partners and to meeting and exceeding their expectations.
Over the years, the company and its Partners have been keeping the top positions in IP work in Ukraine according to rankings of some major national and international professional surveys to include the Managing Intellectual Property Magazine's IP Surveys, the Chambers Global and Chambers Europe Guides, the World Trademark Review 1000 and the Legal 500 EMEA. Recent awards of the firm also include the nomination of the Winner of the Intellectual Property Firm of the Year Award in Ukraine at the Corporate INTL Magazine 2010 and 2011 Global Awards and the nomination of one of the Top 50 Leading Law Firms at the Ukrainian edition "Yuridicheskaya Praktika" ("Law Practice").
In 2012 Pakharenko & Partners also became the winner of the "Yuridicheskaya Praktika" Legal Awards in the nomination "Law Firm of the Year in the Field of Intellectual Property".
Today the company employs a staff of 61 people including 8 Patent Attorneys, 24 Attorneys-at-Law and 22 patent and trademark specialist with diverse backgrounds and practices.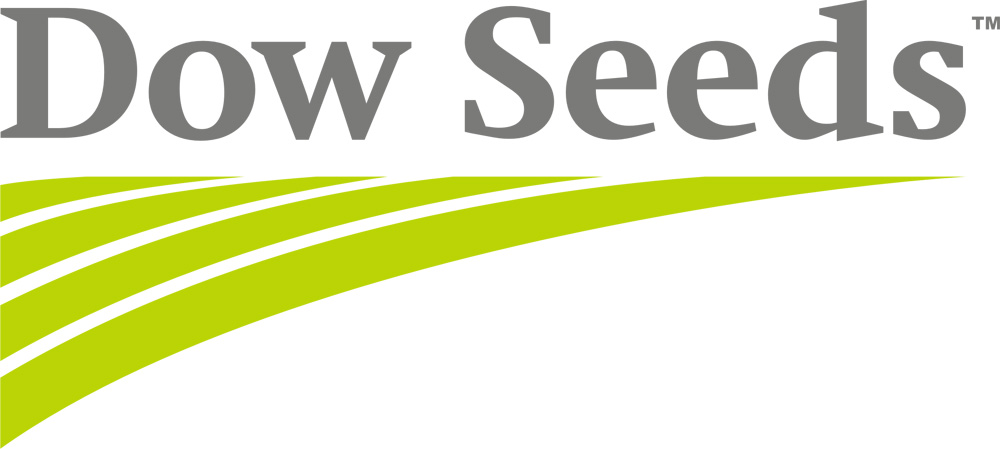 "Dow Seeds" is a new brand in the seed market of Ukraine.
"Dow AgroSciences" is a company, well known to Ukrainian agrarians, with a worldwide reputation due to a number of unique, highly efficient and economic means of plant protection. It is difficult to find an agronomist who doesn't known herbicides Prima, Galera, Trophy, Citadel, Dominator, insecticide Nurel or fungicide Ditan, etc. Its success on the market, the company owes to strong technological and scientific research platform and a significant investment in design and development of innovative technologies and strategies. Currently, one of the new areas of the company is seed business.
"Dow AgroSciences" seeds are known to European markets under the brand Dow Seeds. The main focus of scientists is on strategic crops for company - sunflower, maize and rape.
Seed breeding of Dow Seeds is based on the achievements of modern genetics and reducing time cycle of creating of hybrids and parental components through the use of advanced innovative technologies.
In Ukraine Dow Seeds presents a number of sunflower and maize hybrids. Sunflower seed is grown and processed in the United States and Argentina, and maize seed - only in Europe.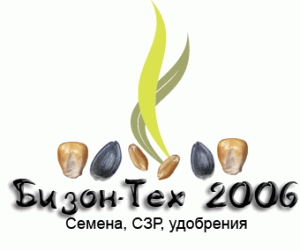 "Bizon-Tech 2006" is a young and ambitious company that has rapidly broken off into the life of Ukrainian agrarians and for a short time it has captured its place on the market, having gained the reputation of a reliable business partner.
Products which "Bizon-Tech 2006" sells are high-quality seeds of crops from world known companies, a wide range of fertilizers, and reliable plant protection products from world producers which will increase your harvest.
"Bizon-Tech 2006" is an official distributor of the following seed producers: Syngenta, Pioneer, Limagrain, Monsanto, Caussade Semance, May Agro, Maisadour Semance, Euralis Semance, Advanta Seeds.
The company has extensive network of warehouses for products storage throughout Ukraine.
The best conditions of supply and individual loan programs were created for clients of "Bizon-Tech 2006". As well the company offers selection of hybrids that are ideal for growing in your fields, consultations and detailed recommendations on the relevance and ways of using fertilizers and plant protection products.
We are always happy to help you!
The company Sesvanderhave-Ukraine is leading among West European producers of sugar beet seeds in Ukrainian seed market. Evidence of it is selling of hundreds of thousands of sowing units annually. In Ukraine, Sampo Rozenlew Ltd  is represented  by Sesvanderhave – Ukraine LLC. It has ultra-modern  seed  plant in the village Gogoliv of Brovary district of Kyiv region.
Today, the company conducts research only with sugar beet using the highest combination of resources and new technologies. It is the only company that is 100% focused on creating sugar beet hybrids.
Modern seed plant Sesvanderhave-Ukraine LLC uses raw materials grown both in Ukraine and imported. Seed fully meets the standards for sowing qualities.
A leading company, which, as a result of a good understanding of market needs, research and development, provides constant contribution to the cultivation of sugar beet in Ukraine. Proof of this is that our country is still among the largest sugar beet countries, despite the reduction in the area for sowing sugar beet in recent years.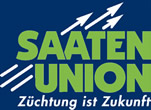 SAATEN-UNION GmbH is an international seed company with the headquarters based in Hanover, Germany.
Breeding activities and seed production in many cereal species, oil crops and catch & cover crops are carried out intensively by the seven shareholders of SAATEN-UNION. A strong emphasis is set to develop the markets for hybrid cereals. Maize, sunflower, sorghum and soybean complete the wide range of products SAATEN-UNION is offering to the markets.

"PROGRAIN UKR" LLC is a subsidiary of "Semences Prograin ", the largest private Canadian company with its own breeding program. The company has been present on agricultural market for over 30 years and it is well known worldwide as the market leader in soybean. One of the main objectives of the company is the creation and market launch of new high-yielding soy bean varieties.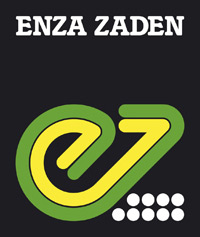 Enza Zaden company was was founded in 1938. Nowadays it develops new vegetable varieties that are grown, sold and consumed all over the world. It's very likely that you'll often find tomatoes, cucumbers, sweet peppers, lettuce or other vegetables developed by the company on your plate. Enza Zaden is headquarted in Enkhuizen, the Netherlands. Company launched its subsidiary in Ukraine in 2016.і.